Current Specials Rochester Arika Granite and Marble, Inc.
Granite Countertops Packages Starting At $1999
---
5 Select Colors of Granite, 3 edge choices
Starting at $1,999
What is Included!
+ up to 35 SF of Countertop Material
+ 3 edge choices
+ 5 Select Colors of Granite (stone upgrades available)
+ Custom Fabrication
+ Professional Installation
+ 1 Sink cutout
+ up to 3 faucet holes
Restrictions May Apply. Subject to change without notice.
Sale Ends in 12 days (2/1/2020)
Free Undermount Sink
50 SF or more countertop Purchase to qualify. Restrictions May Apply. Subject to change without notice.
Sale Ends in 12 days (2/1/2020)
---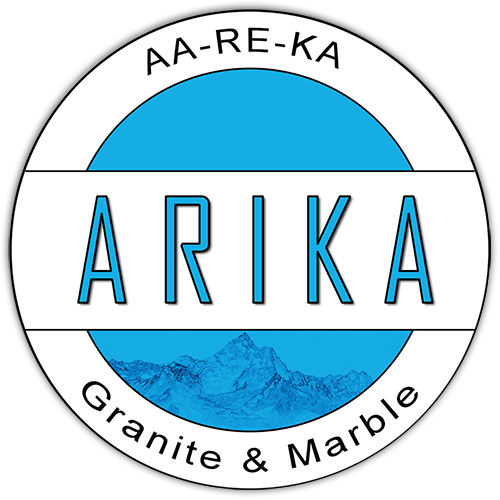 At Arika Granite & Marble we love making modern sophisticated granite counter tops that will make your kitchen feel alive.
Our goal is to educate customers so that they can make a choice that is right for them.
Peruse our fine selection of uncut stone as well as remnants before and after you look at our competitors, and we will be happy to take the time to help you decide which of our niche colors and options may complement your home project.
Our honest advice, may not earn us the most profits but it will earn us the most respect.
Arika Granite and Marble, Inc. provides granite, marble and quartz Custom Countertops dales, Fabrication and installation to the South Florida market. This includes NY. If you are looking for Quality Countertops at an Affordable Price be sure to call us (877) 735-4877 x1000. We look forward to helping you create the kitchen and/or Bathroom of your dreams. The options for custom countertops are nearly limitless and what is listed on this website is only a sample of what we have available to you.
Granites Building History
Granite has been extensively used as a dimension stone and as flooring tiles in public and commercial buildings and monuments. Aberdeen in Scotland, which is constructed principally from local granite, is known as "The Granite City". Because of its abundance, granite was commonly used to build foundations for homes in New England. The Granite Railway, Americas first railroad, was built to haul granite from the quarries in Quincy, Massachusetts, to the Neponset River in the 1820s. With increasing amounts of acid rain in parts of the world, granite has begun to supplant marble as a monument material, since it is much more durable. Polished granite is also a
popular choice for kitchen countertops
due to its
high durability and aesthetic qualities
. In building and for countertops, the term "granite" is often applied to all igneous rocks with large crystals, and not specifically to those with a granitic composition. source
Wiki
Construction marble is a stone which is composed of calcite, dolomite or serpentine which is capable of taking a polish.[10] More generally in construction, specifically the dimension stone trade, the term "marble" is used for any crystalline calcitic rock (and some non-calcitic rocks) useful as building stone. For example, Tennessee marble is really a dense granular fossiliferous gray to pink to maroon Ordovician limestone that geologists call the Holston Formation.Ashgabat, the capital city of Turkmenistan, was recorded in the 2013 Guinness Book of Records as having the worlds highest concentration of white marble buildings.Source:
Wiki
Engineered Stone - Difference Between Marble and Quartz
Although both the marble- and
quartz-based engineered stones
are created through a similar process, and multiple companies produce both at the same time, there are distinct differences in their properties and applications.
Marble is a relatively soft material which is prone to scratching, but also makes maintaining it much less difficult. Typically they can be re-polished all the way until they become too thin. Marble is also much more common and accessible around the world and comes in a wider variety, which gives their engineered counterpart a significant edge in pricing and the variety in its pattern and colors. Engineered marbles are typically most popular as flooring materials for large commercial projects such as hotels, shopping centers, business lobbies, where they combine the attractive appearance of marbles with more budget-friendly prices and reliable delivery times.
Quartz mean while is a much harder material. The Mohs scale of marble is roughly 3, where as quartz are usually at 7. This makes them much more resistant to scratching, however it also makes re-polishing and general processing of them a more difficult task, which is why they are most commonly used for kitchen counter tops, where the value added through processing can offset their considerably higher cost. Source: Wiki